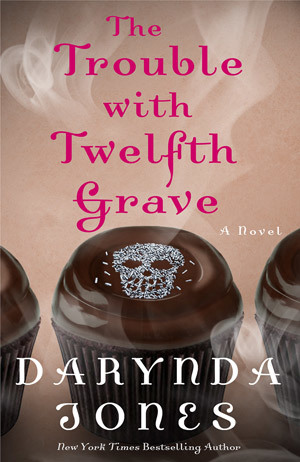 The Trouble with Twelfth Grave by Darynda Jones
My rating: 5 of 5 stars
Song: RUELLE – War Of Hearts
The whole time reading I was smiling like a total loon. That's just what Charley's personality does. Well, that or wanting to kill her. Personally I think that having Charley as a god is the best thing this world could hope for but it's not like anybody's listening to me.
So the story goes like this: Charley sends Reyes for a retreaving mission in hell. Reyes comes back not exactly himself. God (The God) finds out his lil' bro is up to his old devices and decides to kill him. Or at least try. Charley is not sold on the idea, obviously, she wants to continue having smoking hot sex with her hubby for like forever. Understandably so, he's Reyes. But I digress.
Meanwhile something starts killing people, something supernatural. Also Pari gets in trouble and asks for Charley's help. And of course it all leads to crazy plans, hot sex and lots and lots of coffee. I mean come on, how are you not sold on this already?
Over and out