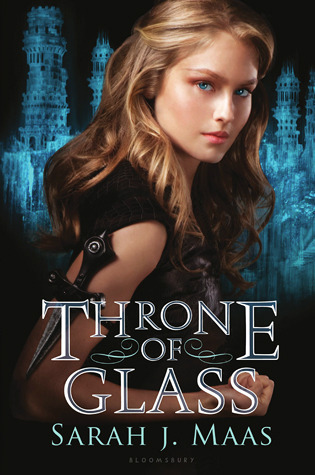 Throne of Glass by Sarah J. Maas
My rating: 4 of 5 stars
Song: Queen – We Are The Champions
Where should I start? On one hand I liked the story and characters and I had much fun reading it. Still, there wasn't the same feeling I had when reading ACOTAR. To be fair I didn't really get that feeling with ACOTAR until the middle of book 1 so I believe there's still time between now and book 6.
Anyway, few things I should point out.
1. What kind of idiot takes a half dead skeletal malnourished person out of a prison to compete in a triathlon for killers?
2. For world's greatest assasin Celaena was a bit lacking. I wouldn't think that after just one year she could forget her training. She should've been able to whoop the asses up and down that glass castle once she got her muscle back.
3. There is just to much talk about how great of an assasin Celaena is, mostly on Celaena's part. Girl, we get it already, shut up and do your thing. Jeez!
I'm hoping this thing with Dorian and Chaol resolves soon, I don't need a love triangle on top of everything else going on. Though I don't know who I'd want her to pick, her hackling Chaol is pretty fun but her banter with Dorian is pretty great too. That time when she had monthly pains was just LOL )))
There is a thing or two about this story that is just too obvious for my taste and I would've liked to keep guessing about it until at least the middle of book 2, but oh well. I'll discount that to the fact that this was miss Maas's first book and she probably was very eager. All in all it was a very good book, with lively characters and compelling storytelling, and amazing world full of vivid colors. Just what you'd expect from Sarah J. Maas. I'm staying tuned.
Over and out