This award was originally created by Maggie @okoto enigma
"Mystery blogger award" is an award for amazing bloggers with ingenious posts. Their blog not only captivates; it inspires and motivates. They are one of the best out there, and they deserve every recognition they get. This award is also for bloggers who find fun and inspiration in blogging, and they do it with so much love and passion.
I was nominated by Stephanie and Dani, these amazing two girls with unbelievable personalities and blogs to reflect them. Check them out!
The Rules:
Put the award logo/image in your post.
List all the rules.
Thank whoever nominated you and leave a link to their blog.
Tell your readers 3 things about yourself.
Nominate 10-20 people and notify them.
 Link back to the creator of the award. (Okoto Enigma)
Ask nominees any 5 questions of your choice, with a weird or funny question.
Share the link to your best/favorite post of yours.
3 Things about myself:
I just started a new paint-by-numbers painting, and to make myself even more frustrated, I picked Night Cafe by Van Gogh. Why did nobody warn me what a bad idea it was for a girl, who already has no free time to speak of?
I am currently in a planning stages of going to Ed Sheeran's concert in Europe next year, having my passport made and everything. Who wants to be my travelng buddy?
Yeah, uhm. this is imbarassing but I spent half last night picking out karaoke songs I don't totally suck at. I'm that girl, shoot me now.
Stephanie's Questions:
    1. What is one thing that is on your bucket list (or thing you really want to do in your lifetime)?
I want to have a road trip acros Europe in a car with a guy I love (whoever he might be), blasting music and lots of food.
2. How would you describe yourself in a few words?
Simple. Opinionated. Clums. Forgiving. Introverted. Friendly. Beautiful. Because we all are.
3. What is your favorite book genre? Your least favorite?
Many genres are very often found on my shelves but the ones I gravitate most to is fantasy and paranormal. I guess I choose to believe that there's still magic in our world, that even if we don't see it, it's still there. In old books, lost languages, forgotten places and sometimes even in ourselves. Call me a romantic if you want, I call it common sense.
4. Describe the perfect relaxing evening.
A glass of wine, a book, sea breeze lowing through my window. What could be better?
 5. What is your guiltiest pleasure?
I don't feel guilt over my pleasures, life's too short to bother with absurdities like that. If it brings you joy, a smile to your face, a tingle to sertain places then just endulge yourself. Why should you feel guilty about it?
Dani's Questions
Why did you choose your current blog name?
Because when I thought about what I wanted to right about – it just clicked. I love books and I love music and they always go hand in hand for me. And as they both have words, and words in songs called lyrics it made sense for me.
What is your favorite book?
That's like asking wich of your children do you love most. Are you crazy? I can't name just one.
What is your favorite thing to do, besides reading:)?
Singing. Mostly to myself, in the car, in the shower. Whith a friend when we hear the song we both like. It's freeing somehow, I can't describe it.
If you could change anything about this World what would it be?
I'd make it a matriarchal society, because yeah we could be bitchy and mean and selfish, but women are also above all nurturing and we would treat the world very differently then it is being treated right now.
What was the last book you read?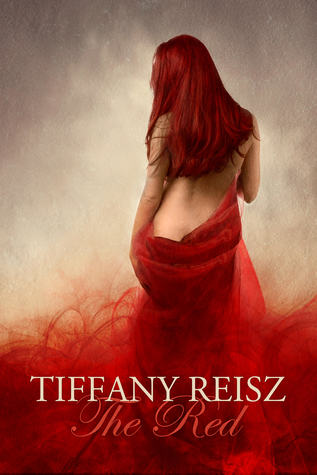 I couldn't decide how to feel about this book once I started reading it, it went from here to there and messed with my head too much. But I just have to say that this author has some kind of hold on her readers, it's never simple with her and I love it.
My Questions:
Do you have a song that makes you cry every time you hear it?
What's your favorite time of the day and why?
Name one place you always wanted to go but never did.
Do you have a favorite piece of food that you can never say no to, no matter how full you are?
Who from your family you feel most connected to?
My favorite post by me:
Ok, guys! I'm hopelessly behind on this award and others too so I won't be tagging anyone, because everyone already done it. But if you didn't then go right ahead and tell us all your dirty secrets. We're not a judgy bunch))