A Week to Be Wicked by Tessa Dare
My rating: 4 of 5 stars
Song: Kate Voegele – It's Only Life
I adored the dedication and as it is the first thing you see when opening the book, I thought it was amazing. Because yeah, it said:
"For all the girls who walk and read at the same time."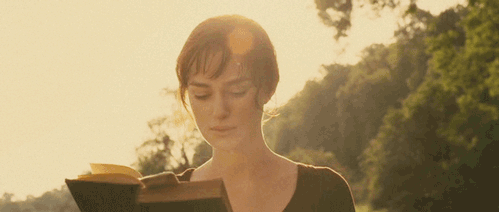 So totally me.
The book itself was equally funny and romantic, with a touch of ridiculous to it of course. I mean it's HR, people. What did you expect? I wanted to smack Payne as many times as I wanted to roll my eyes at Minerva. Nobody and I mean nobody is that clueless.
"What do you call it? she asked. "I know there are different names."
"Names? Like Peter, Belvedere, Sir Charles Grandison?" His breath was shaky. "It's just my cock, pet." You see, Minerva is a renowned geologist (secretly) and she can recite all the types of rocks there is in her sleep, but when it comes to things like romance and sex she is hopeless. And Payne, well he has a way of putting a foot in his mouth on occasion, but otherwise he's an ok guy. He has his ups and downs. Sure, he's a total rake but again, it's HR, so we love him.
With all her brillian mind, Minerva is quite insecure and has trouble imagining any man would want her, and I totally blame that on her mother. It's like she has no idea how badly she damaged her daughter's way of seeing herself. That's the worst, really. At least with wicked step-mothers we're allowed to hate them from the get go. Here, we have a mother who loves her kid and yet she's the one hurting her the most and not realising it. So Payne is the one who is coaxing Minerva out of her shell step by painful step.
"Yes", he whispered in her ear. "I will push you, pull you, rattle you as I see fit. Because you've a sparkling wit lurking beneath that dull exterior. Because you can sing, but you don't. Because you've a fiery passion inside you, and it needs release."

Their adventure was exciting and fun and unexpected, and it left them both changed in profound ways. I love those kind of stories, don't you?
Over and out