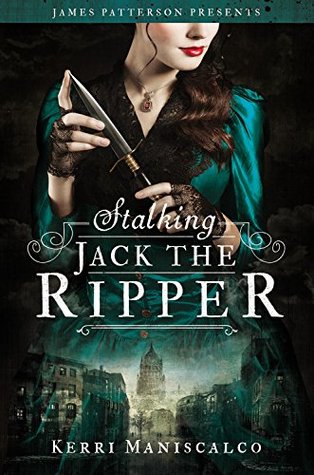 Stalking Jack the Ripper by Kerri Maniscalco
My rating: 3.5 of 5 stars
Song: Ray Charles – Hit The Road Jack
A case of overhyped excitement.
It looked good on paper, I admit. Jack the Ripper case, wich I'm always interested in, plus girl having fun at being ME in Victorian England, plus bold fashion choices (for that time) equals great reading time, right? If only I didn't know who the killer was so soon that it made me hit my head repeatedly on the table for every time Audrey Rose missed an obivous clue.

Anywho, it was a pretty good book, all things considered, but I needed more from it. More suspense and intrigue, definitely more sexual content (I get that it's Victorian England and the book is mostly for teenagers, but seriously?, one measly kiss for the whole book?), more character building. Just more. Blame it on me being the only child, but I'm selfish and greedy when it comes to my books.
Over and out