I was nominated by Mischenko for the this great Sunshine Blogger Award and I'd like to thank her for nominating me. Please check out Mischenko's blog. You will find a lot of amazing book and movies reviews, a great taste of music she share with all of us and a lot of pet love.
What is the Sunshine Blogger Award?
The Sunshine Blogger Award is given to those who are creative, positive and inspiring, while spreading sunshine to the blogging community.
How Does It Work:
Thank the person(s) who nominated you in a blog post and link back to their blog
Answer the 11 questions sent by the person who nominated you
Nominate 11 new blogs to receive the award and write them 11 new questions
List the rules and display the Sunshine Blogger Award logo on your post and/or on your blog
---
Mischenko's Questions:
Is there something you can tell readers about yourself and your blog?
Let's see, I'm a big child who believes people to be better than they are, but when faced with reality prefers to live in her happy bubble. That's why I read so much, and that's why I have this blog I guess, to share my happy bubble with people who want it or need it.
What satisfaction do you get from blogging?
I get to vent and not filter my words. I get to choose what I want to write about and what I share, it's really amazing how people can connect through a platform like this.
How do you bring traffic to your blog?
Traffic? I just started doing this like a couple months ago, I don't know what I'm doing still ))
What's something that you'd like to improve on this year?
Hmmm, do I have to improve something? As far as I'm concerned, everything is pretty good.
How do you get motivated to blog?
It's not the motivation, it's time I'm lacking at the moment. I have so much tags I'm behind on, it's getting awkward.
Do you have any favorite books this year?
Hell, yes! The whole ACOTAR and Hidden Legacy series. They were amazing surprises.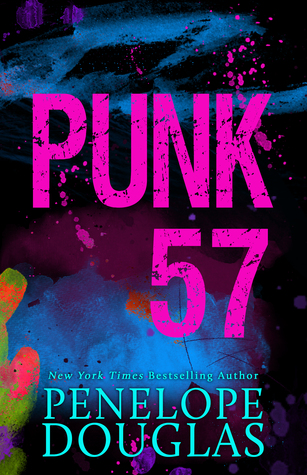 Are there any songs you're into right now, or music artists?
There's always songs I'm into, at any given moment. Right now it's:
What do you like to do with your spare time?
Read, watch tv, go to the movies with friends, annoy my cat, sing along at the top of my lungs to my favorite songs.
Where do you see yourself in 5 years?
I like surprises, so we'll see.
If you could choose ONLY 5 subjects to read on other blogs, what would they be? (Books, music, film, health, etc.)
Books, music, film, tv, travel.
Do you make money from your blog? If not, do you have plans to try in the future?
Nuh! But wait till I get like half a million subscribers and then I'll be swimming in dough ;D
---
My Nominees:
Some of you may have done this tag already but I mentioned you anyway, so you know I thought of you.
These questions are very good and I'm feeling lazy today so just use them, ok?
Thanks for reading and have a good week! Cheers!